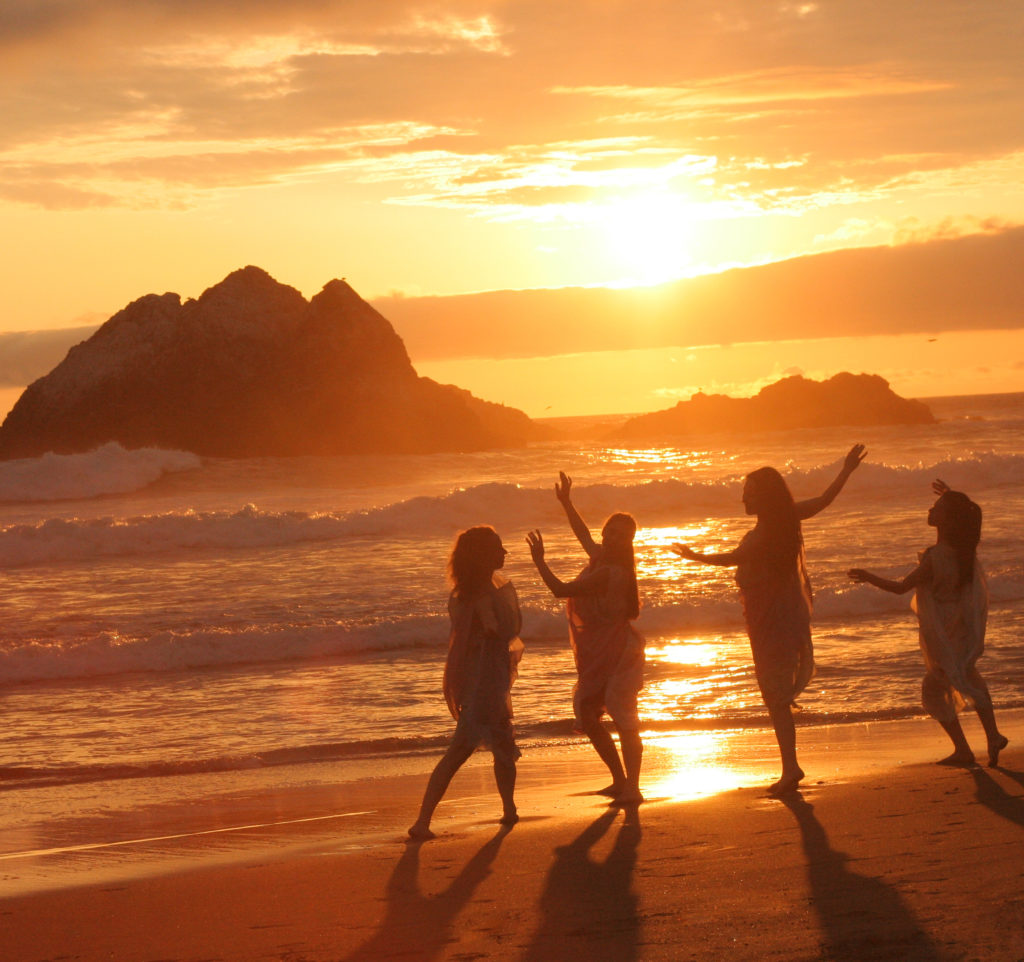 These special workshops will introduce basic Duncan dance concepts and technique to students who would love to experience Duncan dance for the first time or for those looking to keep up their technique. Each session, Ms. Sano, an expert on Duncan dance and a third generation Duncan dancer will teach the essence of this tradition in a friendly and positive atmosphere at her dance studio. Bring your Duncan tunic if you have one, and if not, we'll make one!
Workshop Dates: October 28 – November 5 (fall session), 2023
Time: Saturday Oct. 28th @4:30-6:30 pm, Saturday, Nov. 4th @4:30-6:30 pm, Sunday, Nov. 5th @2:30-430 pm
Fees: 3 workshops: $85, Drop-in: $30
Studio: Mary Sano Studio of Duncan Dancing
Please contact us for workshop registration by sending email to info@duncandance.org or calling 415-357-1817.
Thank you!
Photo by Shigeo Seya
Mary Sano and Her Duncan Dancers at Ocean Beach in San Francisco