Duncan Dance Technique and Choreography
Instructor: Mary Sano
Experience classical modern dance originated by Isadora Duncan! This dance form focuses on natural and spiritual movement.
This series of Workshops will introduce basic Duncan dance concepts and techniques to students who would like to experience Duncan dance for the first time or for those looking to keep up their technique. Each session, Ms. Sano, an expert on Duncan dance and a third generation Duncan dancer will teach the essence of this tradition in a friendly and warm atmosphere at her dance studio. Bring your Duncan tunic if you have one, and if not, we'll make one!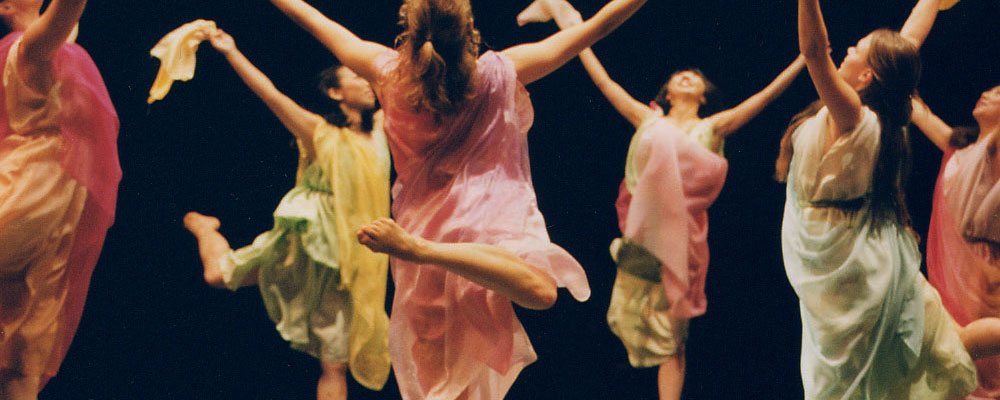 Dancing Harmony is all about simplicity, sincerity, natural beauty, and a well-balanced body and mind.
– Mary Sano
2020 Spring Workshop Schedule
May 22 – May 27, 2020 | Only 4 workshops:
Friday, May 22 @6-9:30 pm
Saturday, May 23 @2:30-6 pm
Sunday, May 24 @12-3:30 pm
Wednesday, May 27 @6-9:30 pm
Fees: 4 workshops $180, Drop-in $50
Student discount available
Ask for the time and arrangement for the Children's Classes.
Private Lessons Available
Please call or email for more information.
(415) 357-1817
info@duncandance.org
Class Schedule at Mary Sano Studio
Day
Time
Class
Instructor
Monday
6-8 pm
Shoestring Radio Theater 
 
Tuesday
5:30-8:30 pm
Chhandam School of Kathak
 
Wednesday
Afternoon
Duncan Dance for Teens
Mary Sano
6-9:30 pm
Duncan Technique
Mary Sano
Thursday
Afternoon
Duncan Dance Children's Class
Mary Sano
7-8 pm
Beginning Ballet
Monique Goldwater
Friday
 
 
 
Saturday
2-5 pm
Classical Indian Dance
Arul Francis
Sunday
11-12 pm
Duncan Dance for Children
Mary Sano
12-3:30 pm
Duncan Technique
Mary Sano
Open Space Available for Rent
Please call or email for more details.
(415) 357-1817
info@duncandance.org