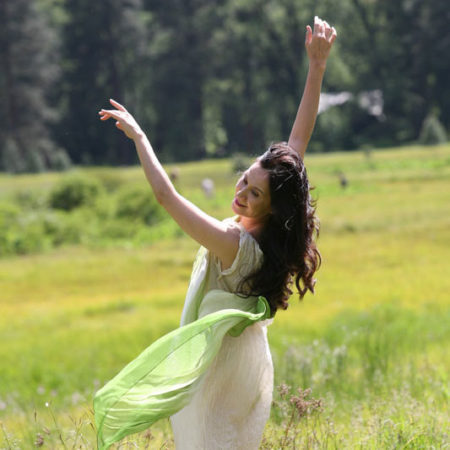 Who is Mary Sano?
A third-generation Duncan dancer and one of the world's foremost interpreters of Duncan choreography. After meeting her mentor Mignon Garland in 1979, Sano was strongly inspired by the natural and spiritual nature of Duncan dance and established schools in Tokyo (The Isadora Duncan Heritage Society Japan) in 1983, and in San Francisco (The Mary Sano Studio of Duncan Dancing) in 1997. She has been teaching and performing not only Isadora Duncan's repertoire but also her original work for productions she choreographs, directs, and produces in Japan, the United States, and Europe.
The Mary Sano Studio
The Mary Sano Studio of Duncan Dancing, located near downtown San Francisco, has been a center for preserving the Duncan dance tradition and also for presenting a variety of cultural performances of local and international artists at annual festivals since its opening in 1997. The studio is conducting ongoing dance classes in different forms of dance and other activities for all ages and levels of students.
SYZYGY is an art space where different artistic genres resonate and gravitate toward one another, as when planets align. Located in Tokyo Japan, it is a place where dance, music, and art as a whole can come together to collaborate, create, and perform. Our purpose is the formation and development of an art community that draws no line between performer and audience; by holding immersive workshops, lectures and art exhibits on a regular basis.