I had a great experience visiting France where Isadora Duncan lived for many years and created dance!  I have visited Paris many times in the past though this was my first time visiting south France.
The purpose of this trip was to 'Pay Homage to Isadora', my hero. I was so blessed to have my longtime collaborators join me as well: Eriko, a pianist, photographer, and videographer from Japan, and one of my best dancers, Amber from San Francisco!
Highlights of the Trip 
Nice …..get to know the town (visiting Museums, old town cafes, and the Mediterranean Sea) paying a  tribute to the city where Isadora Duncan lived the last part of her life (1925-27).
Villefranche-sur-Mer …..we were able to give an improvisational performance at a summer house with a beautiful backyard with a view of the port.  While Eriko played Satie and Debussy, Amber and I danced new site-specific works with special guest performer Camille reading the poem of Jean Cocteau in French.  The beautiful villa was very close to the petit chapelle decorated by Cocteau in 1957.
Villa Kerylos (Beaulieu-sur-Mer)….. an amazing afternoon in this Cote d'Azur villa. Beautiful arts and crafts from Greece and what a unique building!  Isadora must have visited here and I know she has come to swim near here in the Cap-Ferrat.
Paris …..teaching and performing Duncan dance (Dancing Dreaming Isadora) at the Studio Le Regard du Cygne for three days.
Musee Rodin ….. amazing place (I can spend many days here in the garden and the stature forest …)
Musique Classique in Archives Nationales …..beautiful old courtyard and rooms in the center of shopping and artistic area of Paris.
Performing after the 3 day workshop was the main event of all, and I felt very fulfilled about what we presented.  Amber danced solo and duet works with me with such charm and Eriko played beautifully all these pieces.  Some pieces of our Duncan traditional repertoire to the music of Chopin, Brahms, and Scriabin are difficult to play.  Four students from the workshop performed in two pieces in the second half of the program; Run Run Leap and the Tanagra Figures.  They were very talented and I hope they can continue to dance Duncan in the future!
I will list our program and photos of the performance below.
I am planning to be back in Paris next year!
Mary Sano
Dancing Dreaming Isadora 
by Mary Sano
with Pianist Eriko Tokaji and Duncan Dancer Amber Sky
At Studio Le Regard du Cygne in Paris, France
Thursday, July 10 at 8:30 pm, 2014
Part I.  Frédéric Chopin
Ball ………. Waltz Op.70 No.1
Oriental …. Mazurka Op.68 No.2
Butterfly …. Etude Op.25 No.9
Boy and Girl … Mazurka Op.17 No.1
Piano Solo …… Mazurka Op.33 No.3
Ajisai (Hydrangea) ….Waltz Op.69 No.1
Piano solo…… Prelude Op.28 No.7
Body and Soul …. Nocturne Op.9 No.2
*Pause 5 minutes
Part II.  Johannes Brahms         
Welcome …….. Waltz Op.39 No.1
Lullaby ………. Waltz Op.39 No.2
Run Run Leap …… Waltz Op.39 No.10
Tanagra Figures (Arcangelo Corelli)…… La Folia Op.5 No.12
Spanish ……….. Waltz Op.39 No.11
Flames (Gypsy) ……. Waltz Op.39 No.14
Revolutionary (Alexander Scriabin)…… Etude Op.8 No.12                                                          
All dances are from the traditional Duncan repertoire premiered by Isadora Duncan from her early choreographic period (1900's) to the late period (1920's). Ajisai by Chopin's waltz was choreographed by Sano.
Mary Sano, artistic director of Mary Sano and Her Duncan Dancers, is a protégée of Mignon Garland who founded the Isadora Duncan Heritage Society (IDHS) in San Francisco. A native of Japan, Sano began to study Duncan dance with Garland in SF in 1979, and established the Japan branch of the IDHS in 1983. In the Bay Area, Sano received an MA in Dance from Mills College, began to train a group of dancers in the Duncan style, and formed her dance company in 1993. She opened the Mary Sano Studio of Duncan Dancing in 1997 dedicated to the preservation and promulgation of Duncan's art, and exploring its contemporary relevance through ongoing new work. (www.duncandance.org)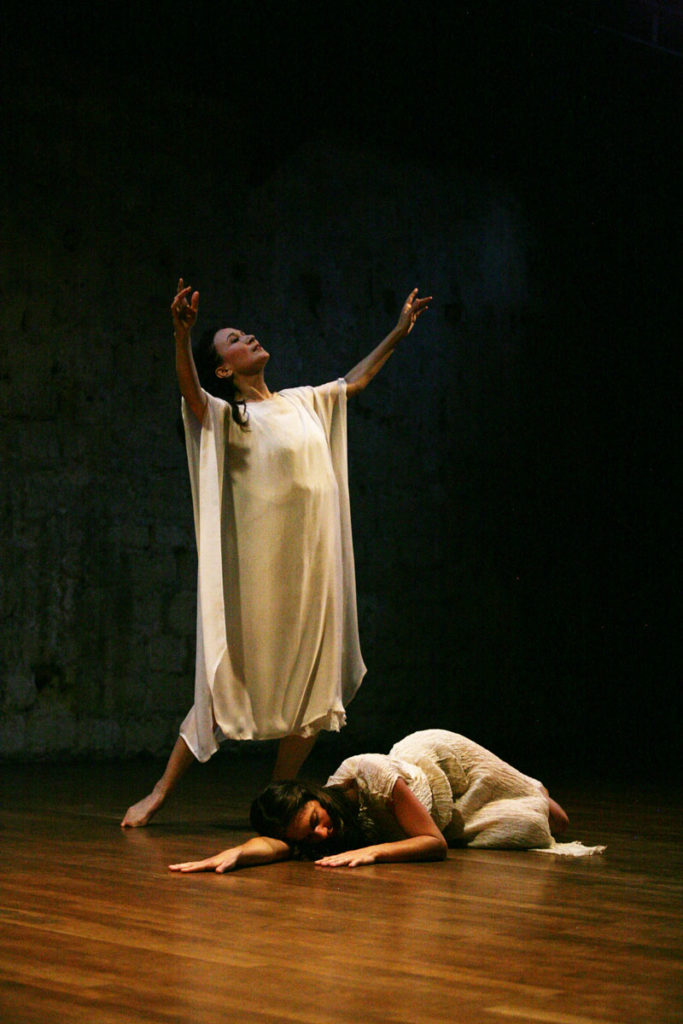 Body and Soul by Chopin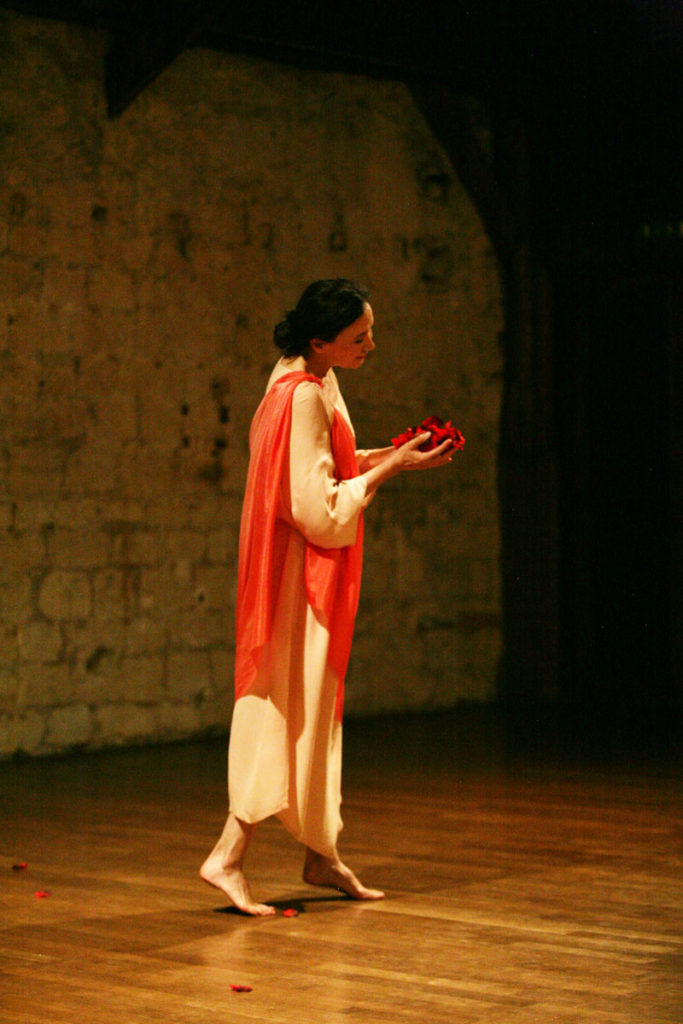 Rose Petals by Brahms (encore)
Photos by Shigeo Seya